Home  / Medical Services / International Service  / Phatologies / Psoriasis                                    

PSORIASIS DERMATOLOGICAL DISEASE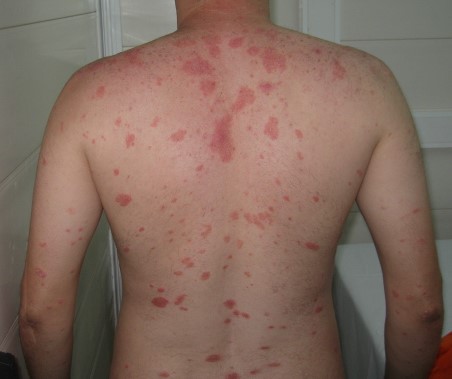 Psoriasis is an inflammatory disease of the skin, in which immune, genetic, psychological, environmental and bacteriological factors intervene.
With a worldwide prevalence of 2%, it is clinically manifested by the appearance of erythematous plaques, covered by pearly white scales of different sizes on the scalp, elbows, knees, sacral region and nails.
The Placental Histotherapy Center "Dr. Carlos Manuel Miyares Cao" offers a therapeutic alternative with "CORIODERMINA®", a medicine that regulates the speed of reproduction of epidermal cells or keratinocytes, an action that determined its successful use in the treatment of psoriasis, by inhibiting the development of its crises.
Its effectiveness is 85% and the favorable clinical response obtained generates an important social impact and is less expensive than other topical treatments or with exposure to ultraviolet or systemic rays.
The treatment is combined with Dermal Moisturizing Gel, a body gel that enhances the use of "CORIODERMINA®", by reducing the number of daily applications.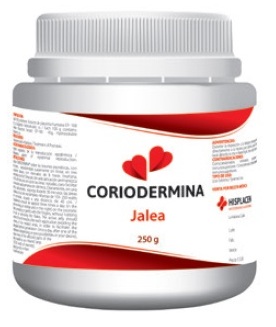 ADVANTAGES OF CORIODERMINA
High efficiency
Natural origin
Pharmaceutical form: topical use – jelly
Hospital admission is not required
Product suitable for use in children and adults of both sexes, including the elderly and pregnant women
NO REPORTS OF ADVERSE EFFECTS
HISPLACEN SCIENTIFIC PRODUCTION
ABOUT PSORIASIS

GENERAL MANAGEMENT
1414, 43 th st, Miramar. Playa. Havana. Cuba.
Phone: (537) 72152198
E-mail: hisplacen@miyares-cao.cu
Follow us
HISPLACEN Newsletter
If you want to know our latest scientific-technical results and other news corresponding to 2022, we suggest you download Bulletin Number 1 of 2023 "We continue to grow".
Placental Histotherapy Center "Dr. Carlos Manuel Miyares Cao".
All rights reserved. 2022